Traffic Flow Perfected
Cradlepoint's position on the show floor demanded a design that considered approaches from multiple angles. By using impactful architecture, rear entrances, and multiple monitors, we created a booth that will draw in attendees from all directions.
Style and Utility
Great demo stations and big, bold displays are sure to bring in attendees, but Cradlepoint also needed areas to talk with potential customers. We designed a private meeting room and multiple tables into the booth so that Cradlepoint could have casual chats with interested attendees or serious conversations with major leads. We also added a spacious storage room where Cradlepoint could keep back up supplies, demo items, and extra promotional materials.
Cradlepoint got the eye-catching design they'll need to draw in attendees and backed it up with a functional space that will introduce potential clients to their services through demos. How did they do it? With the flexibility of a custom-designed rental.
Don't fall prey to the pitfalls of booth ownership. Get the booth your brand needs. Find out what renting can do for you by checking out our white paper: 3 Pitfalls of Owning a Trade Show Exhibit.
Download Your Free Resource
3 Pitfalls of Owning a Trade Show Exhibit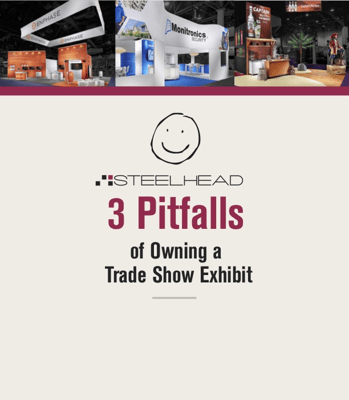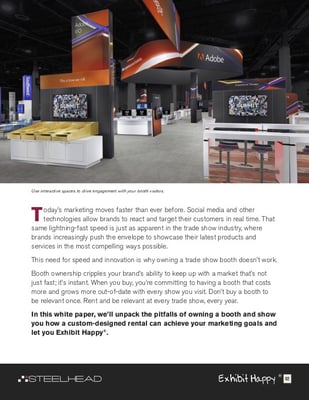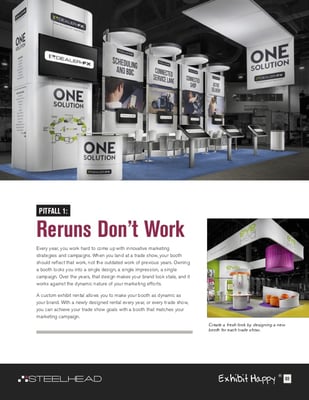 Subscribe Here!