The blackout squares which filled all social media platforms were nearly impossible to miss.
The Blackout Tuesday movement was presented as a simple way to express solidarity with the Black Lives Matter protests which have spanned the globe
The movement was initiated by music executives Jamila Thomas and Briana Mgyemang as part of their #theshowmustbepaused initiative, which was intended to ask the music industry to pause and draw attention "in observance of the long-standing racism and inequality that exists from the boardroom to the boulevard" said Thomas. The bravery of these women to stand-up to the entertainment industry is to absolutely be commended.
These times have highlighted that severe inequality still permeates in our country despite years of work to move the needle. If progress is truly the vision, then we need all hands-on deck, in all ways.
True change will require a marathon mentality and Steelhead is doubling down on our efforts to support unity and equality.
Here's Our Road Map:
1. Learn
Understanding the history and current landscape is imperative. The internet is filled with biased and untrue information. Here are a couple resources we've found helpful:
Equal Justice Initiative - Tragic Death of George Floyd Reveals Continuing Problem of Police Violence
Center for Policing Equity - THE SCIENCE OF JUSTICE: RACE, ARRESTS, AND POLICE USE OF FORCE
2. Act Nationally
There are many national organizations which draw attention to the many layers associated with inequality. We have learned a lot from and are choosing to align with the ACLU. 'The ACLU dares to create a perfect union – beyond one person, party or side. Our mission is to realize this promise of the United States Constitution for all and expand the reach of its guarantees.'
Their website gives you the ability to connect with the happenings across the most pressing civil liberties issues. Visit here.
3. Act Locally
Las Vegas is our home and we are committed to helping our city be the best city.
We are excited to support the work of Human Rights Campaign Nevada whose mission is 'to defend the rights of LGBTQ people, immigrants, women and people of color.' Most major cities have a chapter and frequently host events. Learn more here.
Support Black Owned Businesses
Finimpact - who specializes in funding small businesses produce a great guide to better understand the dynamics surrounding black owned businesses and how to best support them.
Support Black Owned - we found this link especially helpful because you can find and support black owned business by state, zip code, etc. easily. Visit the site here.
4. vote
Michelle Obama started the nonpartisan voting initiative, When We All Vote movement in 2018. Recently she announced that the organization would support the fight for safe and fair elections through mail in voting during the Covid 19 pandemic. She is quoted saying, "This current crisis is a clear reminder of how critical it is to have competent leadership at all levels of government." We couldn't agree more.
As mentioned above, the challenges we face have many factors which give us all many ways to rally around change. We hope this information reaches you well and encourages you to get involved.
On Sunday June 14th some of our team was fortunate enough to attend, learn and march with organizers of a peaceful protest. Read more about the event and an interview excerpt from our CEO here.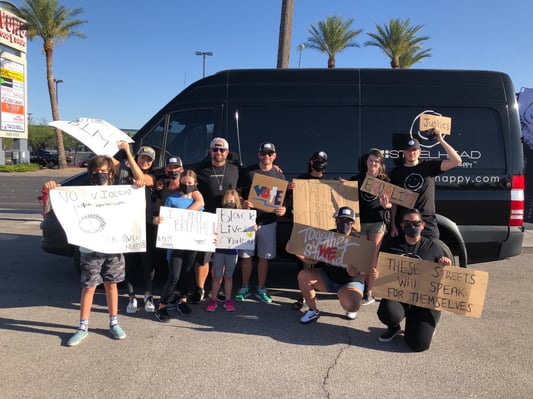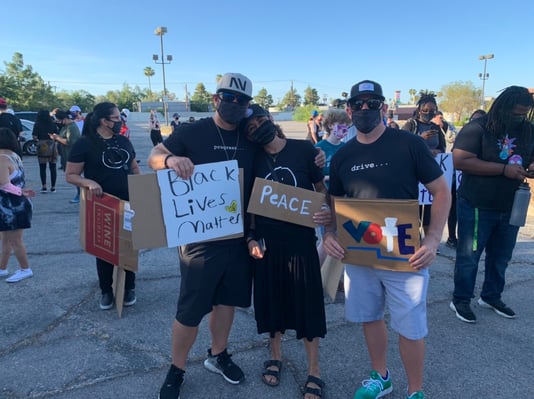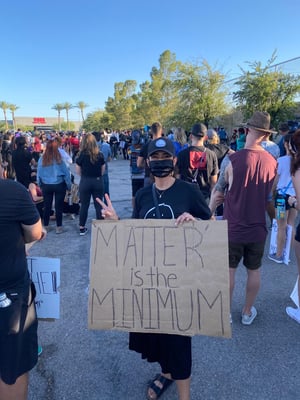 Subscribe Here!