Rebranding Without Starting Over
Just three weeks before ISC West 2018, we learned that Monitronics was rebranding as Brinks Home Security. Working closely with Monitronics marketing team, our design team was able to quickly update graphics and other booth elements to reflect the new branding design.
If Monitronics had still owned their booth, a rebrand would have required sacrificing their entire booth. With just three weeks to go before the show, it's likely they wouldn't have had the time or resources to make that change happen.
A custom-designed rental sets your brand free from the constraints that booth ownership inflicts. With a rental, you get a booth that reflects your current budget and marketing goals for every trade show you attend.
We love working with our clients to make sure they get the perfect booth. Sometimes, that means making last-minute changes that wouldn't be possible with an owned booth.
Uncover all the benefits of renting vs. owning by downloading our white paper: 3 Pitfalls of Owning A Trade Show Exhibit.
Download Your Free Resource
3 Pitfalls of Owning a Trade Show Exhibit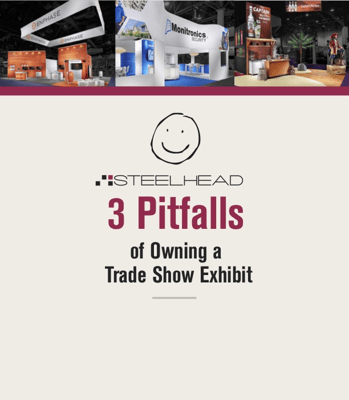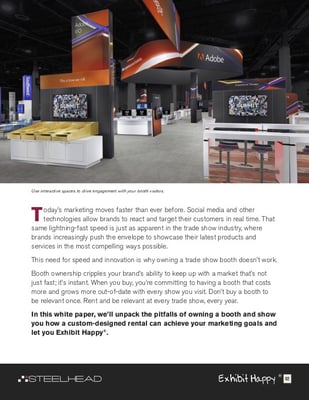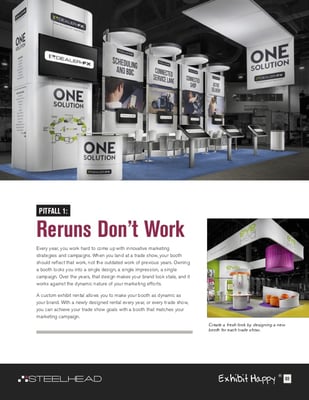 Subscribe Here!